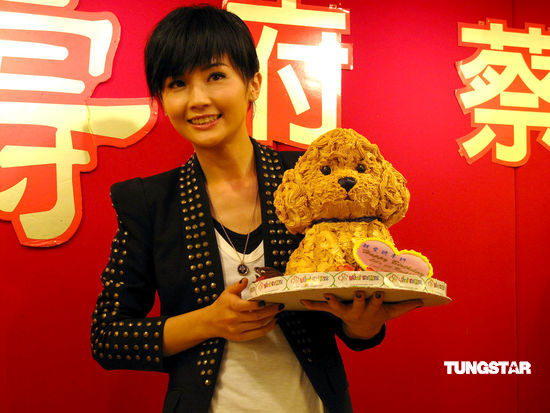 Ah Sa, who will turn 27 this Sunday, invited fans from different countries to celebrate birthday together. She expressed she is very busy that she will have to work during holidays like her birthday, Christmas, and New Year. Because of that, she greedily made 3 wishes: good health, work will go smoothly, and happy all the time.
Fans from Hong Kong, Mainland, Taiwan, Malaysia, Singapore, Canada, etc. came to this celebration. Because they know Ah Sa loves rock-style outfits and accessories, so they decided to hold this party with a "Rock" theme. Everyone has to appear in a Rock outfit.
Fans also gave Ah Sa a cake that looks like her puppy. This made Ah Sa doesn't want to "kill" (slice) it.
[singtao, K]
__________________