From People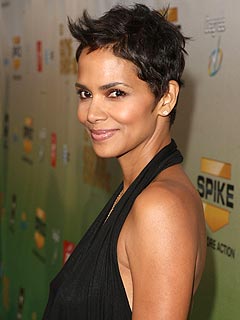 Make no bones about it. Halle Berry didn't get dumped by Gabriel Aubry. Their split happened several months ago – and it was the actress who initiated it, according to a source.
"She kicked him out months ago because he wasn't able to pull his weight in the relationship and she wanted to move on," a source close to Berry and Aubry tells PEOPLE.
"They're very amicable in healthy ways because of their child," adds the source referring to the couple's 2-year-old daughter Nahla. "Her main concern is for the health and happiness of her daughter."
As for the so-called "mystery guy" Berry was photographed holding hands with in New York City on Friday night, "they're old friends," says the source. "The photographers were chasing them so he just instinctively grabbed her hand."
Meanwhile, a rep for Berry confirms to PEOPLE that she and Aubry "have been split for some time, but remain friends and committed parents to their daughter."
On Friday, Aubry released a statement to Access Hollywood saying the couple are putting daughter Nahla's happiness first.
Side note: I think I'm gradually losing confidence in long-lasting relationship/marriage.........