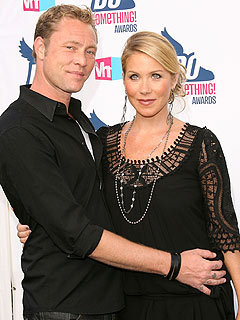 Actress Christina Applegate, 38, is expecting her first child, confirmed by her rep to People. The father is her 41-year-old fiance Martyn Lenoble.
"I'm very grateful to Martyn for coming along at a time that he did because he's been my rock through all of this. He gave me something to really want to live for and something to smile about," Applegate told People.
The couple is engaged on Valentine's Day and no date has been set for the wedding.