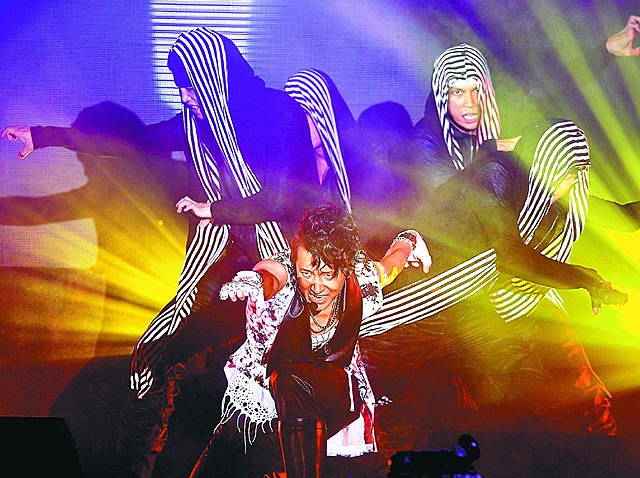 After leaving Super Junior, former SJ Chinese member Han Geng is currently focusing his career in Mainland and recently released his first album "Geng Xin." Yesterday he went to Taiwan to promote for his new album and held a press conference. He started the press conference with fast song "My Logo." But it was obvious that he lip-synced. He explained because he got a cold: "I got septic throat because of my cold, always have to carry lots of medicine with me." But later his slow song "Heartache Notebook" was a live performance.
From working with 12 other people to now solo, Han Geng said: "In the beginning it was a little stressful, but my adaptability is good, and I like it better (solo)." Asked now he left, whether he has less fans? He said: "About the same, plus fans treat me very well. I didn't have many chances to meet them the first half the year, but they still donated money as a group to charity, motivating me I have to be better." Better salary? He indirectly admitted: "13 people before, now only me."
In addition, he disclosed he lost 7kg in 2 weeks for this album and admitted he lost weight on purpose: "I got fatter before because I ate a lot at home. My mom would make many delicious food for me. My weight increased to 75kg, even I couldn't stand it."
Source: Apple Daily / Translation: KAY @ Kay's Entertainment