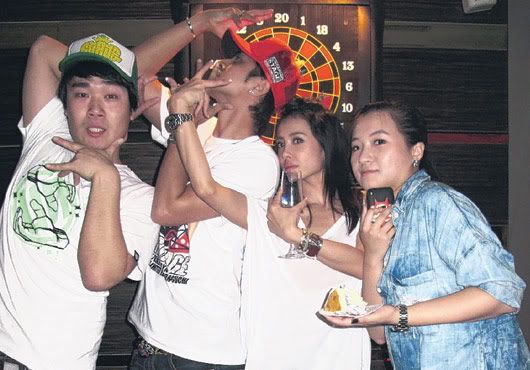 Jolin Tsai is turning 30 on September 15 and last night she celebrated her big day a little early with her "Tsai Gang", good friends and colleagues. Manager and record company boss each gave her diamond bracelet and Cartier gold bracelet.
It's known Jolin's "Tsai Gang" has a rule of not giving birthday gifts at celebrations; it's good to just eating with everyone. But Show Luo had something else in mind. Before giving Jolin a gift, he requested Jolin to kiss him on the cheek and she didn't understand why. After she did what Show asked for, she was presented with a Rolex watch. She was surprised that Show actually remember her joke. Earlier Show received a watch from this brand for his birthday and Jolin joked when she went to his show: "I want it too!" Show's caring totally moved Jolin's heart.
When asked about her birthday wishes? Jolin said she always wish Mr. Right to come and disputes away, but they never came true. She won't make wishes this time. But "Tsai Gang" made wishes for her, wishing this dancing queen good health.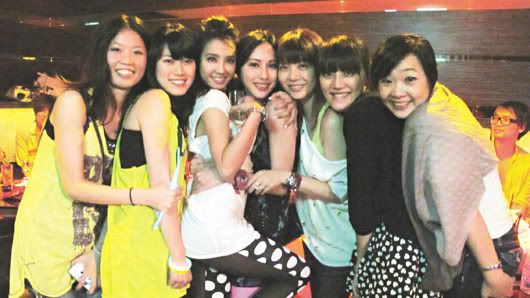 Source: UDN / Translation: KAY @ Kay's Entertainment