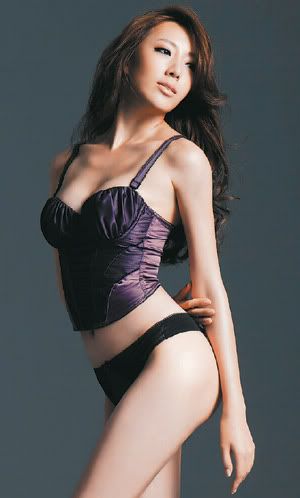 Recently, Sonia Sui took away Barbie Hsu (Da S)'s 3-years endorsement and shoot her first lingerine commercial with a 2,500,000NTD pay.
In this commercial, Sonia showed off her attractive body. Whether she told boyfriend about this commercial before hand? Sonia's manager said: "Sonia has a shy personality. If she can convince herself to film it, others should feel happy for her."
Earlier Sonia sat on top of Blue Lan in "P.S. Man," and that already made her feel very uncomfortable. This time filming this commercial, she is bolder than Da S back than. Besides corset, she also wore sexy lace lingerie and panties. Sonia frankly said she felt more nervous than walking a big fashion show.
Source: UDN / Translation: KAY @ Kay's Entertainment