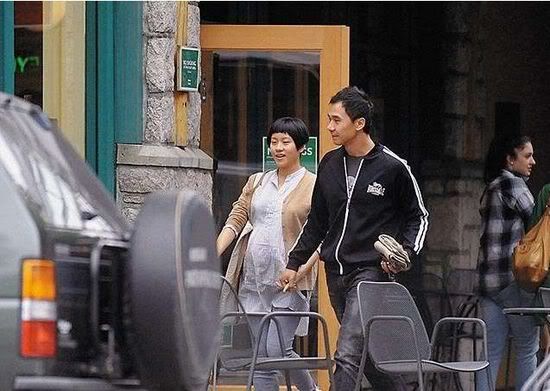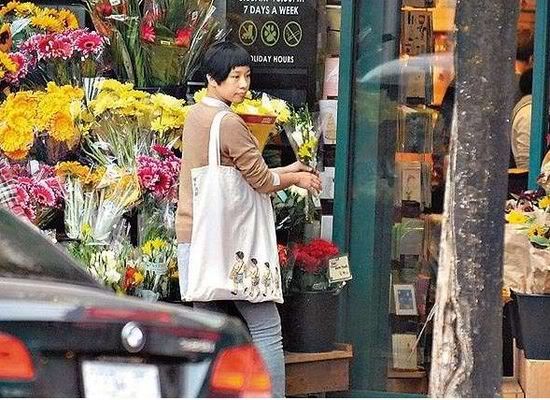 Since she's pregnant, Karena Lam has been living a low-key life in Canada. Recently husband Steve Yuen took some time off from work and flew back to Canada, celebrating Mid-Autumn Festival with her. Reporters went to Canada specially and captured some photos of Karena's current life in Canada. Although a little chubbier and had no make-up on, but she still looking good.
According to a close friend of Karena, Steve went back to Canada to celebrate Mid-Autumn Festival with his pregnant wife. On the day photos were taken (9/18), the couple went to an area that rarely have Chinese around and arrived at a supermarket; Steven went in and Karena stayed outside to pick flowers. The two shopped for around 15 minutes and reporters heard Karena said, "I need to buy butter. Where is butter?" When they walked to the vegetable section, she told her husband, "The vegetable here are very good." Bringing husband to different sections of the supermarket, it seems she is a frequent customer of this supermarket. They bought milk, egg, butter, steak, and vegetables and left. Then they went to a coffee shop and on the request of Karena, Steve ordered a hot chocolate milk for her. Waiting for her drink to come, she showed her tongue when she saw a man eating. Then they left and drove back home.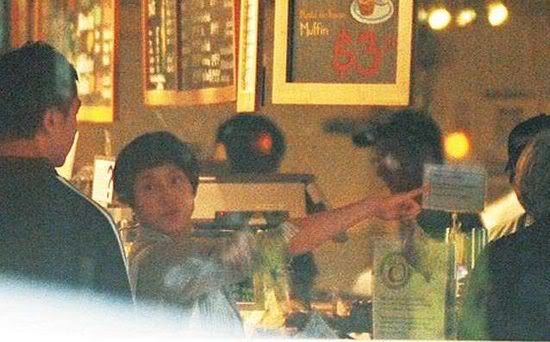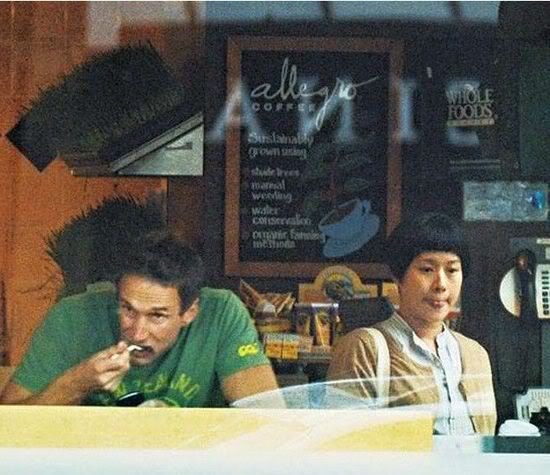 It was rumored the 32-year-old Karena is carrying fraternal twins. However, Karena's close friend denied the rumor and expressed the couple doesn't want to know gender of the baby. "Karena is pregnant for about 7 months now, due date is around the end of November or early December. She is not carrying twins. She is doing well and never felt uncomfortable. She gained around 20lbs! She said she enjoy this moment very much and like the feeling of linking with the baby. She also said she hope this moment can last longer! In fact, when they know about the pregnancy, they thought of knowing the gender. But Karena changed her mind and said it'll be more surprising to know after the delivery."
Source: Sudden Weekly / Translation: KAY @ Kay's Entertainment