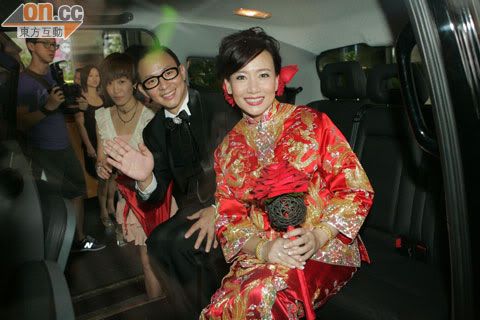 Wedding day for another TVB actress! Veteran actress Kiki Sheung married boyfriend of 4 years Patrick Lee yesterday (HK). The couple performed a traditional Chinese wedding ceremony in the first half of the day. Wearing a Chinese wedding dress, Kiki and her bridesmaids and other relatives left the hotel at around noon and went to Golden Bauhinia Square to take pictures. Because there were many tourists in Golden Bauhinia Square, the newlyweds' appearance attracted a lot of attention and people started to take pictures. Due to the crowds and windy weather, they just stayed for ten minutes and left.
Kiki prepared 5 outfits and 2 sets of jewelry for her big day. At the wedding dinner, the 48 year old changed to a western wedding gown. During interviews, she was wearing a diamond swan ring designed by her husband. She expressed she will wear her wedding ring when they register for marriage later the night. She disclosed husband made many love promises that touched her heart. When she heard him told her he loves her, there was a moment she really wanted to cry but she held her tears in the end. But even if she cried, it won't ruin her make up because her make-up artist put on a super water resistant make-up.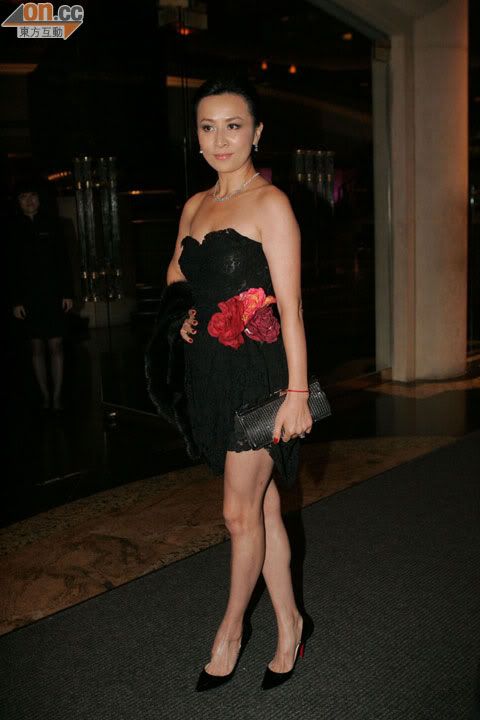 Many Kiki's artiste friends attended to her wedding, and some of the attendees were super stars like Carina Lau, Sean Lau and wife Amy Kwok, and Sandra Ng. Carina arrived at the dinner party around 8PM and she expressed she and Kiki hasn't met for a long time. "It's like a school reunion," she joked.
[They graduated from the 12th TVB acting class]
. Reporters wondered where is her husband Tony Leung, she said he is currently filming. Thinking back the days when they were in the acting class, she expressed she had many girls' talk with Kiki. Now seeing her getting married, she feels very happy for her. Other stars attended to the wedding included Eric Tsang, Michael Tao, Liza Wang, Roger Kwok, etc.
In addition, originally promised to come to the wedding dinner, Louis Yuen and Charmaine Sheh etc had to miss it due to the finale event of "Can't Buy Me Love." Louis and Charmaine can only give their blessings through TV. "Today is also the wedding day for another princess, Princess Kiki," Louis said. He created a congratulating blessing using the titles of two Kiki's dramas. Charmaine wished the couple live happily forever.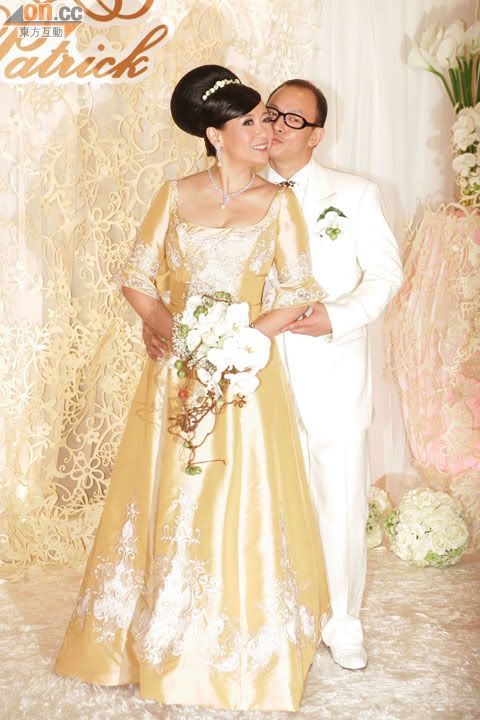 Congratulations Kiki!!!!!
Source: ON.CC / Translation: KAY @ Kay's Entertainment