Source: Mingpao / Translated by: KAY @ kays-entertainment.blogspot.com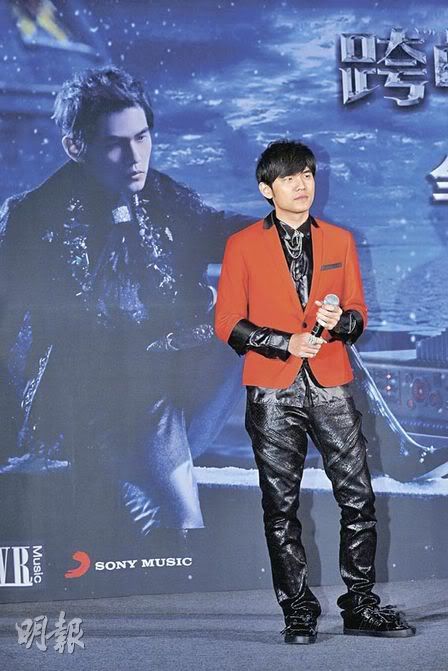 Jay Chou's new album "The Era" has sold 1 million copies in Asia so far and he held a celebration dinner yesterday. It's said Show Luo was Taiwan record industry's best selling artiste last quarter, Jay's record company expressed they are unclear about it, but stressed "The Era" sold 120,000 copies in Taiwan, and they didn't exaggerate the number.
Jay would film sequel for "Secret" next year. He is currently looking for actors, he said: "This is a brand new story, so won't find familiar actors to perform." As for his 10 year showbiz career, Jay described it with "very good." He hopes to be like director John Woo, leaving a handprint on Hollywood's Walk of Fame.